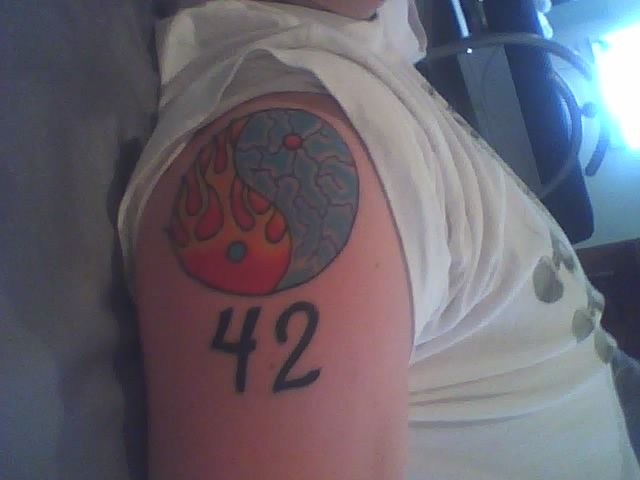 For years I've been dithering about, wondering if I should start a blog. I tried Livejournal years ago, but I discovered something, I'm not very good about talking about the everyday occurrences in my life. They don't even strike me as that interesting, and I assumed they would bore my friends practically unto death.
I let the Live Journal simply sit there. Seemed like most other people were talking about their lives, and I preferred talking about subjects as opposed to my life. Then came the Facebook requests as most of the people I knew flocked to social networking sites, those followed after the inquiries into whether or not I was on MySpace, and finally came Twitter. There's a character limit, so that was never going to work for me. Besides, I barely care what "I'm doing now" about ninety percent of the time, and I assume that my friends would find tales of vacuuming, or painting to be equally gripping.
As a for instance, what am I doing right now? I'm chilling some raspberry mousse to fill some vanilla cupcakes. After that I'll frost them with dark chocolate icing.
Tasty? Sure! Interesting? I'm going to go with; probably not. Unless you're an icing enthusiast.
But finally when I moved to a larger house, and disappeared off the face of the Earth, or into a paint can really, a longtime friend -- a person who has issued me invitations to all the up-to-the-moment ways to keep in touch -- tracked me down and asked me where I'd been, what I'd been up to.
I told her the truth, I'd been busy, among other things drowning a carbon monoxide detector after it started giving me electronic lip. Trying to paint over some vivid hues in my old house before turning it into a rental. Trying not to overreact to my eighteen-year-old son the above
tattooed onto his body. Yes, feel the teenaged, dramatic symbolism of the fire and ice, the ying, the yang, the balance. Then make a stiff drink, it helps.
When I got to the part about the tattoo, and how my son had told me about while I was driving 50 mph down Sante Fe, in heavy traffic, knowing full well I was quite against his getting a tattoo my friend interrupted and said, "At least start a blog, will you?"
I'd refused to Space, or Face, and I'm pretty adamantly anti-Tweet but I had to admit, I've been doing a bad job recently of keeping up with friends. I'm also constantly torturing my online friends by ranting about subjects as varied as politics, feminism, pet-training, possible alien abduction, movers with gang tatts, books, movies...
That list goes on endlessly. I have no idea if I will keep this up, or not. However, here you go: I have started a blog.
But I warn you, really, I have no idea what I'm going to put here.